What does it take to build a home, office or retail space optimized for our health and wellness?
While many builders have taken a stab at creating this kind of intentional living space on their own, WELL Building Standards offer a standardized framework that leverages research and data to provide the most suitable living environment for optimized human existence.
This might sound like science fiction, but, in reality, it's a robust set of guidelines and rules that all take a holistic approach to health in the built environment.
Let's explore WELL Building Standards and what they can mean for a project.
What is the WELL Building Standard?
First, what is the WELL Building Standard anyway?
Launched in 2014 by the International WELL Building Institute (IWBI), the building standard itself is a performance-based system that measures, certifies and monitors a set of features all designed to impact occupants' health and well-being.
At its core is evidence-based research.
This research proves that a connection between building design and the well-being of occupants exists.
From this foundation, the WELL Standard outlines seven key concepts that impact health:
Air
Water
Nourishment
Light
Fitness
Comfort
Mind
While the standards evolve, the core ethos of growing awareness of sustainable and green building practices stays the same.
For building certification, participants must submit project documentation and performance test reports alongside regular on-site monitoring. While buildings need to maintain a baseline score, a point system defines the upper levels of WELL Building certification:
Bronze
Silver
Gold
Platinum
WELL Standards can seem quite diverse, and buildings can earn points in many ways. For example, maximizing space for comfort could benefit one standard, while open and stylish landscape design may be another way to earn points.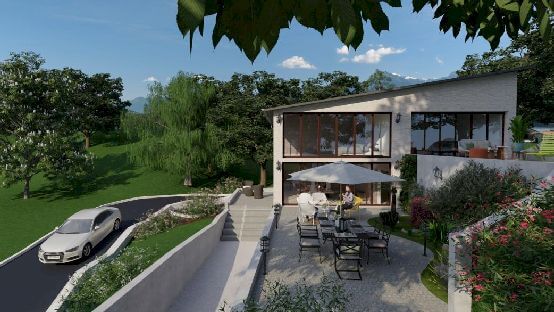 The 7 Concepts of the WELL Building Standard
That's a short and sweet introduction to the WELL Standard. In all honesty, participating in this kind of program can be quite an endeavor.
From site planning to interior design choices, everything needs to sync for success. It's good to have everyone from designers to contractors on the same page. If you're interested in the WELL Standard for your next project, consider a design-build project management style.
But, to help you understand WELL Building a bit better, here's an introduction to the concepts.
1. Air
While you might take it for granted, clean air is such a necessary component of a good building. With this concept in mind, the WELL Standard focuses on proper ventilation and filtration to reduce indoor air pollutants.
2. Water
Clean water is a necessity. Water filtration systems help clean water for occupants to drink, while wastewater management systems ensure waste and other materials make it safe to treatment centers.
Moreover, a building must have accessible and obvious areas for free water access.
3. Nourishment
While less focused on a building's actual systems, this concept rather focuses on activity in the building. An area should always promote clean and healthy eating habits and offer access to nourishing food whenever available.
4. Light
Access to both natural and artificial light should always support the natural circadian rhythm, promote alertness and provide a comfortable visual experience for occupants. Factors to address include glare control, lighting levels and lighting placement.
5. Fitness
Much like promoting healthy eating, an area should also encourage physical activity. Usually, this comes in the form of accessible design elements that promote movement, like staircases and fitness spaces.
6. Comfort
We all want to feel comfortable. Buildings should focus on comfortable indoor spaces that help promote both physical and mental peace. This could mean acoustic treatment for sound dampening or ergonomic designs.
7. Mind
Lastly, a space should always support healthy mental well-being and cognitive health. Occupants should feel relaxed, focused and social in a space.
WELL Features
The concepts are fairly high-level in depiction. To ground them in tangible ways for builders to approach the Standard, you'll find the WELL Features.
In total, WELL has over one hundred different features.
Each one can apply to a building project in a different way. Each feature addresses a specific design that focuses on either the health, comfort or knowledge of the building occupants.
Moreover, many of the features link to existing government standards for health improvement. They may also overlap with non-governmental standards set by other organizations.
Features come as either performance-based standards or descriptive standards:
Performance-based standards give a project flexibility on how they meet acceptable standards.
Descriptive standards do the opposite. They require specific technology, design strategies or methods.
Additionally, not all standards are a requirement for WELL certification. For instance, standards that are preconditions are required for baseline certification. Others, known as optimizations, are optional and only benefit the point system and tiered certification levels.
WELL Project Types
As you might imagine, these standards and features can apply to all kinds of projects. While it's true that these standards can be a part of many real estate sector projects, as it exists now in WELL v.1, the optimization favors commercial and institutional office buildings.
To further organize WELL participants, buildings fall into different Project Type categories.
New and Existing Buildings
This type of project applies to both existing buildings and new construction. It addresses the full scope of project design, from site planning and construction to interior design.
New and Existing Interiors
If you already have a building and want to improve the interior, this is the type of project you'd be working on. If your project leverages an existing WELL Core and Shell-compliant building, certification is much easier.
Core and Shell
As you might imagine, this is a bare-bones approach to certification, which is excellent for multi-tenant buildings seeking to improve basic conditions. Some things Core and Shell addresses include:
Window locations
Building structure
Heating and cooling
Ventilation systems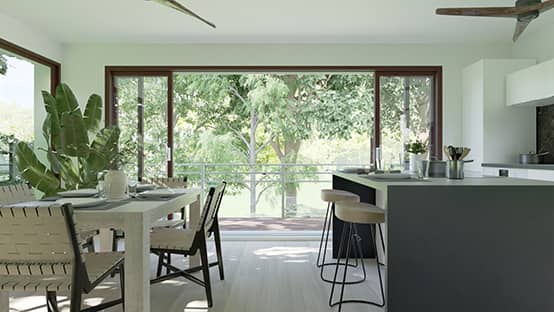 WELL Pilot Programs
In most cases, the WELL Building Standard applies to commercial real estate properties like office buildings. But, the IWBI, the organization that supports WELL, is on a mission to extend the healthy building movement to all kinds of sectors.
Through the Pilot Program, many different types of buildings can apply for certification. Keep in mind they still need to meet the standards defined in WELL v1.
Pilot buildings can even achieve a certification level of Silver, Gold or Platinum.
Retail
The retail standard applies to both building owners and tenants. The idea is to design habitable and supportive spaces for both employees and customers to enjoy.
Multifamily Residential
This Pilot program sector only applies to multifamily residential projects with at minimum of five dwelling units in a single structure. This could be an apartment building, condominiums or other unique multi-family living arrangements.
Education
The education program is fairly flexible. Almost any school can apply regardless of student demographics, course content or other factors like school day length.
Restaurant
While most eateries can apply for the program, a bit of a distinction exists in who can apply. Almost every building where a customer can purchase food is included, so long as alcohol sales don't make up a majority of revenue.
Commercial Kitchen
Most commercial kitchen spaces must already adhere to other local regulations for food safety, making them the perfect candidate for WELL certification. In most cases, a commercial kitchen will be a part of a larger commercial campus.
Conclusion
WELL Building Standards are helping a new generation of builders and designers create spaces optimized for human health and wellness. Getting certified means considering several key areas of a building's design, from mental health repercussions to water quality.
If you're looking to take advantage of the WELL certification, leveraging the power of home design software can help your team create streamlined plans. Cedreo is one such software that puts the latest in CAD and design tools right into your hands. Get started with Cedreo's free trial.