Easy to Use Floor Plan Software
Watch 3D Floor Plans Take Shape as You Draw in 2D and reduce drafting time by 50%
See Cedreo's Floor Plan Software in Action
Check out three different types of floor plans you can create faster than ever with Cedreo house plan software.
2D Floor Plans
2D floor plans lay the foundation for the rest of your house design. Fortunately, the Cedreo floor plan platform features easy-to-use tools that help you create 2D plans in a matter of minutes.
Draw a basic room with just 4 clicks.
Drag, drop and customize doors, windows and other architectural features.
Print 2D plans to scale for your construction team.
3D Floor Plans
Simple blueprints are difficult for clients to understand. That's why Cedreo's floor plan program automatically creates a 3D floor plan as you draw in 2D. The 3D plan shows the fully furnished space from above with a 3D perspective. This makes it a lot easier for clients to understand the overall size and layout.
Photorealistic Floor Plans
Bring your floor plans to life with photorealistic 3D views. Cedreo's software takes care of the heavy lifting. That means you don't have to be a 3D artist in order to create professional floor plan renderings. Simply…
Adjust the lighting settings
Choose your perspective
Submit for rendering
In 5 minutes you can give your clients a realistic look at the finished project.
Why Cedreo is the Best Floor Plan Software for You
You don't need 3D design skills to draw professional home floor plans.
Cedreo is easy to use — simply select the wall thickness and height to start drawing, or import a floor plan to draw over, resize or mirror the project if needed.
Then, you can view the 3D floor plan with one click.
Create Floor Plans in Less Time
Floor planning features included in all Cedreo plans:
Select wall thickness and height
Import scalable plans to draw over
Get simultaneous 2D & 3D views
Manage outdoor layout
Create Basement & multi-level structure
Accept drop ceilings
Reduce or enlarge floor plan projects with resizing tool
Create mirror plans
Display corner angle size
Show/hide referenced floor
Learn More About Floor Plan Creator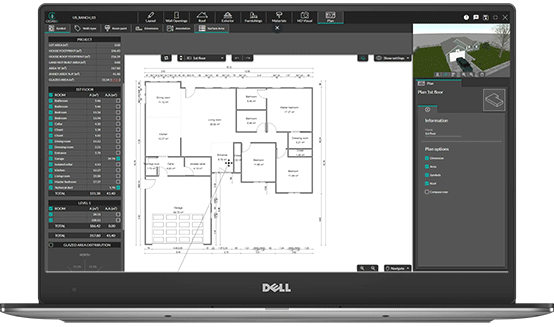 Why Cedreo is the Best for Customizing Wall Openings
Once you have selected the doors and windows, drag and drop them in the room where you want them.
You can customize size and colors and apply them to the whole project in a few clicks.
Change the opening direction and orientation, and add window sills or rolling shutters if needed.
Select and Add Wall Openings in a Few Clicks
Wall opening features included in all Cedreo plans:
Choose from 650+ products in the library: windows, front doors, inside doors, garage…
Customize the color and size of all products
Change the opening direction and orientation of doors
Select door and window depth
Add window sills
Insert rolling shutter blinds
Use geometric openings in walls
Duplicate individual products and overall applications
Learn More About Drawing a Floor Plan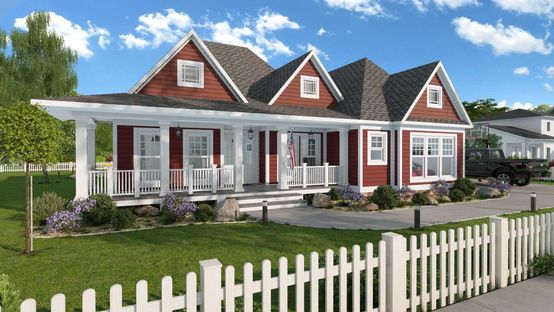 Why Cedreo is the Best for Drafting Your Roof
Adding a roof is simple with Cedreo: One-click is all it takes to automatically add a roof.
Once added, you can customize it to perfectly fit your design.
Multiple options are available to create a flat or gable roof, and single or multi slopes, with skylights or dormers.
Choose from a wide library of tiles and shingles to adapt the project to your client's needs.
Automatically Draft Your Roof
Roofing features included in all Cedreo plans:
Automatic flat, gable, single-slope, and multi-slope roofing
Automatic or manual options to add to the roof
Mutliple dormer styles
Skylights
Gutters and downspouts
Roof scuppers
Roof overhangs
Eaves
Wide library of covering options
Learn More About Roof Design Software
Cedreo Saves You Time — from Floor Plan Drawing to Completed Project
Provide professional project designs to your clients with both the 2D floor plan and the surface area data.
You can customize the floor plan with symbols and colors and change the room names to help clients easily understand the project.
The ultimate deliverable is the photorealistic 3D rendering that creates the wow effect.
Customize Your Final Floor Plan and Download it
Customization and download option features are available in all Cedreo plans:
Download detailed surface area table
Download complete floor plan designs
Specify the wall type (waterproof, isolated inside, partition)
Add wall dimensions where needed
Identify spaces and rooms with symbols and colors
Customize room names
Calculate surface area
Learn More About Floor Plan Symbols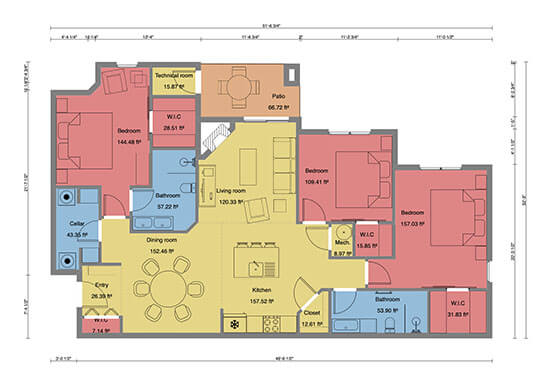 The Perfect Toolkit for Professional Floor Plans
Cedreo is your complete toolbox for creating complete floor plans in minutes. The software comes with tons of features to speed up the drawing process and improve design quality to satisfy even the pickiest client.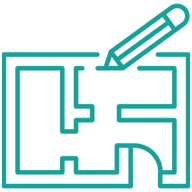 Import Floor Plan
Import an existing floor plan in a variety of formats and start tracing right away.

Draw in 2D & View in 3D
Create a floor plan in 2D with quick drawing tools and watch it come to life in 3D in a separate window.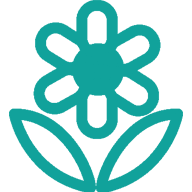 Create Exterior Layout
Import a plot of land or draw land boundaries to visualize the entire lot.

Add Floor Plan Symbols
Add floor plan symbols to represent elements like windows, walls, stairs, and furniture.

Resize Floor Plan Layouts
Resize the entire floor plan with just a few clicks – no need to start from scratch.

Add Dimensions
Add dimensions in a quick and easy table on the side of your floor plan to include them directly on key elements to ensure every viewer can accurately picture the finished product.

Access a Library of 3D Objects
Choose from more than 9,000 customizable 3D objects to being your floor plans to life.

Draw & Print to Scale
Quickly draw floor plans to scale and print with precision every time.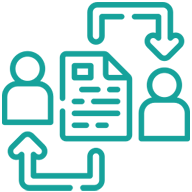 Share Site Plan Designs
Export floor plans with ease in multiple file formats to share with clients and colleagues to get feedback instantly and make changes quickly.
Floor Plan Examples
Use Cedreo to create floor plans online for any room type, with color-coding that helps clients understand your design at a glance.
How Can a Floor Plan Software Benefit Your Business?
Creating stunning floor plans with a professional floor plan software not only helps shorten the sales cycle and create easy communication, but they can also be used to boost your marketing strategy.
See How Here
Read What our Happy Customers Say About Cedreo